Elevate Beyond Big Box Store Burn
Ditch the ordinary. Dive into unparalleled warmth with our meticulously crafted premium pellet fuel. Enjoy unmatched burn efficiency, superior heat, and a nearly ash-free experience. All at Connecticut's best prices.
Elevate Your Heating Game with America's Finest Wood Pellets
Unmatched Heating Efficiency with Wood & Sons
Discover the unparalleled performance of our meticulously crafted wood pellets, made right here in America - Maine, USA. Every pellet stands testament to our dedication to quality, sustainability, and innovation. Don't just heat your home; transform it into a warm haven. Experience clean, powerful, and eco-friendly heating like never before.
Close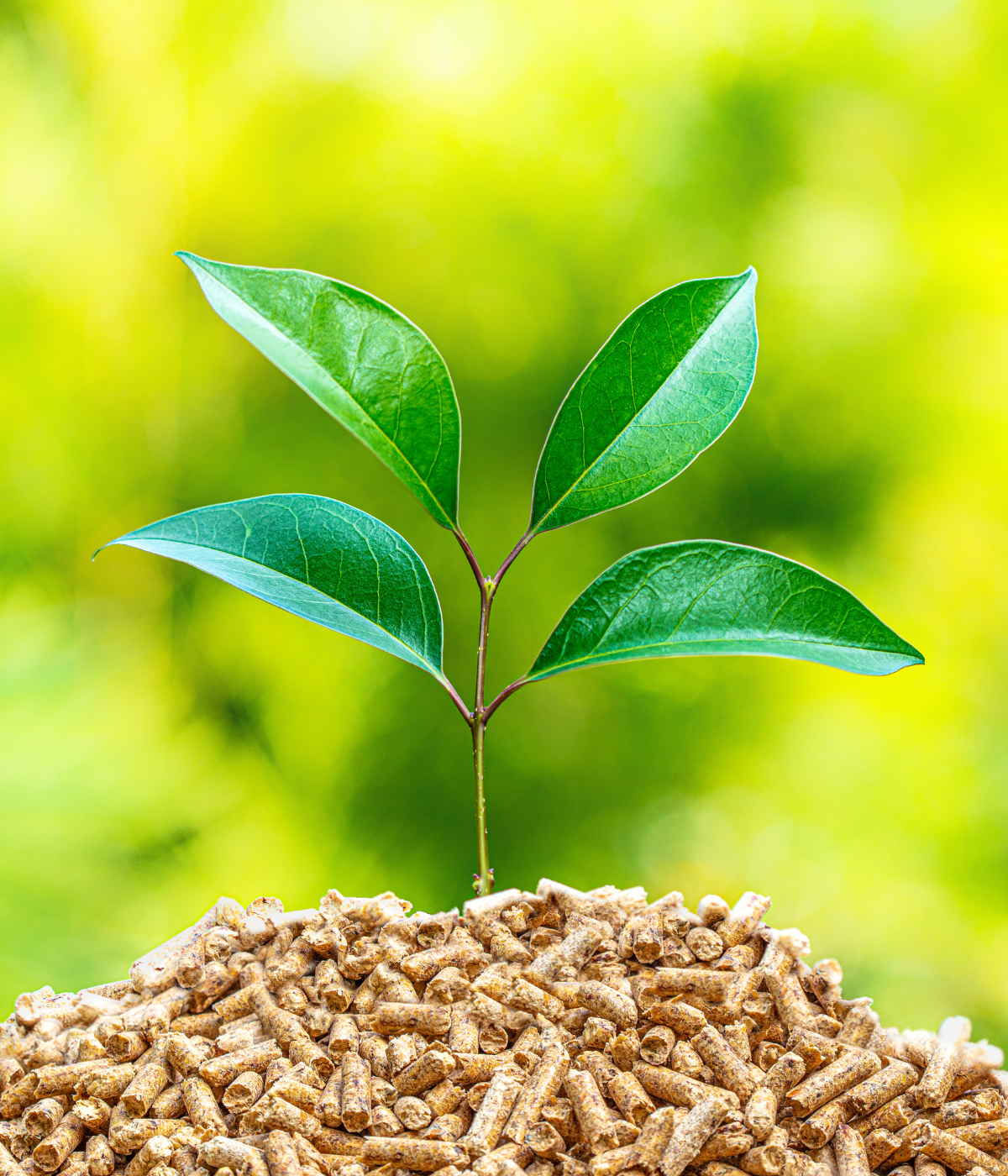 ♻️Sustainable Source All raw materials are recycled from rejected lumber, preventing landfill waste

🍃All-Natural Contains NO binders, NO fillers, and NOTHING artificial, only 100% wood.
Close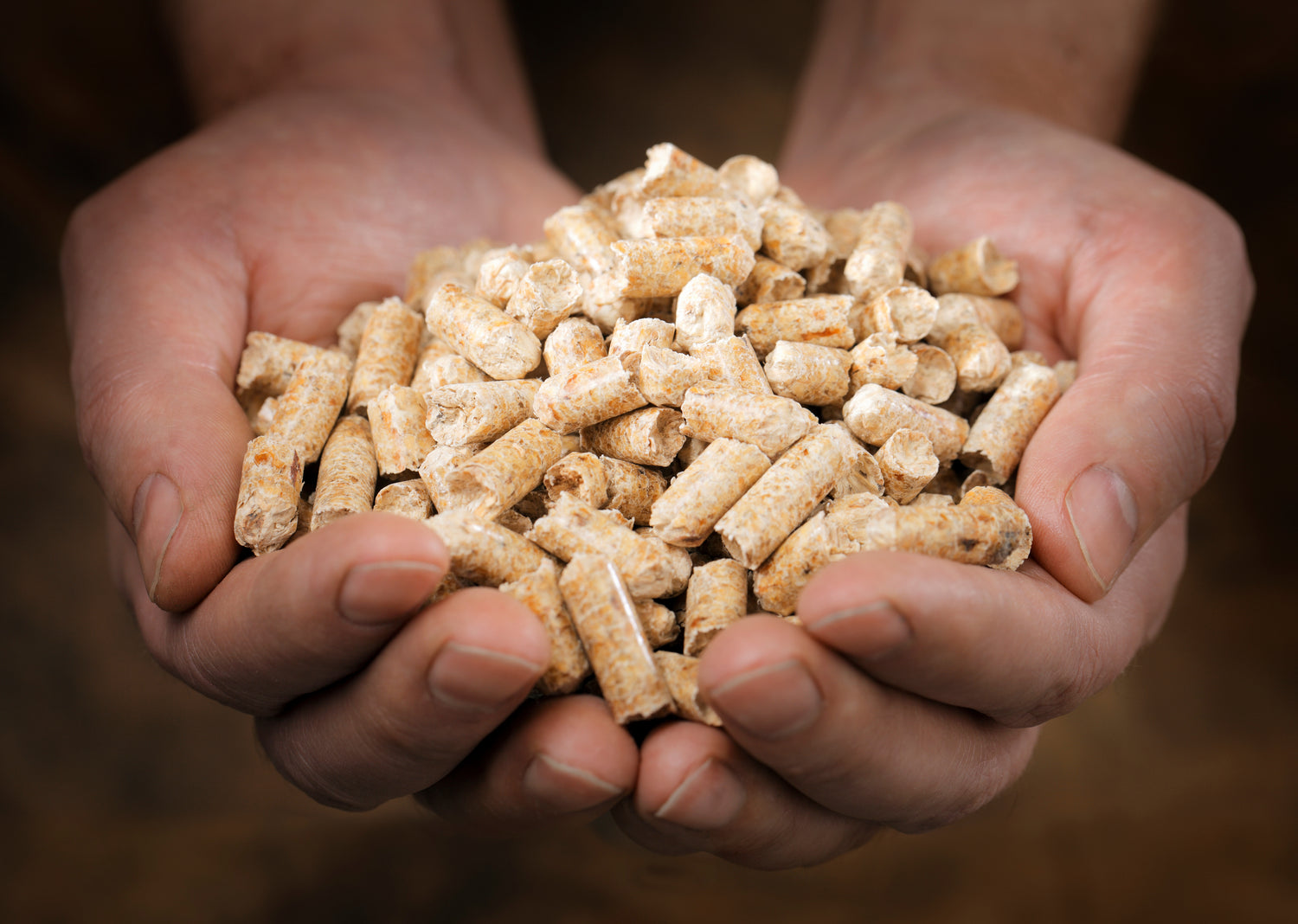 🪵Fuel Type:100% Softwood - Pure and natural, made from clean, dry wood shavings and sawdust

📦Packaging Details:Each skid contains 60 bags.

⚖️Weight:Weight per bag is 40 lbs., and weight per skid is 2450 lbs.

🌬️Ash Content:A minimal 0.25%, translating to just 5 lbs. per ton - ensuring cleaner burns.

🔥BTU per lb:An impressive 8,900 BTU's per lb - Powerful heat output for optimum heat
Unraveling the Superiority of Our Pellet Fuel
Dive into our FAQs and discover why our meticulously curated fuel stands unmatched in quality and performance.
What makes your pellet fuel superior to others on the market?

Our pellet fuel is ultra-premium, third-party tested, and certified. We take pride in selecting only the best, testing it in our own pellet stoves, and doing thorough research so you don't have to. We avoid the fancy wording tricks of big box stores and commit to providing you with the highest quality fuel at the best price. Not only does our top-tier fuel optimize the maintenance, lifespan, and cleanliness of your stove, but it also ensures you get more heat for your money.
Why should I trust your selection of pellet fuels?

We are sought after by the industry's best to test their products, which speaks volumes about our reputation. By choosing our fuel, you're opting for a rigorously tested, superior product, free from fillers or binders. We prioritize educating our customers about the importance of quality fuel - it's not just about the efficiency and longevity of your stove, but also the tangible benefits to your wallet and warmth.
Can I pick up my order in-person?

Absolutely! You can securely collect your pellet fuel during our regular business hours. Just bring your receipt, and our friendly team will help you with a seamless loading experience. Do note, orders placed after 4 PM will be ready for pickup the next business day.
I'd like my order delivered. How does that work?

We offer delivery services for orders of at least two tons or two skids with a nominal delivery fee. After placing your order online, contact our service department at 860-621-5311 (select option 3) or email online@deansstove.com with your order number. If you're ordering outside our business hours, we'll reach out the next working day. Do keep in mind, we deliver exclusively to Connecticut residents.
What if I place a delivery order during the weekend?

If you place an order for delivery after 3 PM EST on Saturday, expect to be contacted on Tuesday, given our operations are closed on Sundays and Mondays.
Experience Ultimate Warmth
Best Pellet Fuel In The Game
Beyond Ordinary: The Gold Standard in Pellet Fuel
Pure Hardwood. Pure Warmth. Logik-e.
Discover the future of fuel with Logik-e Hardwood Pellet Fuel. Our meticulously crafted pellets, made from 100% bark-free hardwood, promise a denser, drier, and cleaner burn. With moisture levels fine-tuned between 4-8%, expect unparalleled heat, minimal ash, and a home free from dirt, bugs, or excess dampness. Choose smart. Choose Logik-e.
Elevate Every Burn with Coffee Pellet Power
JavaFlame® From Brew to Blaze
Why settle for the ordinary? JavaFlame® transforms spent coffee grounds into a heating marvel. Boasting 11,300 BTU output and minimal ash, it outperforms standard wood pellets in both warmth and ease. Dive into a new era of eco-friendly, superior heating.
Experience Superior Heating with Logik-e & MaineFlame
Bio Bricks, Energy Logs, and MaineFlame Logs: The Ultimate Trio in Sustainable Warmth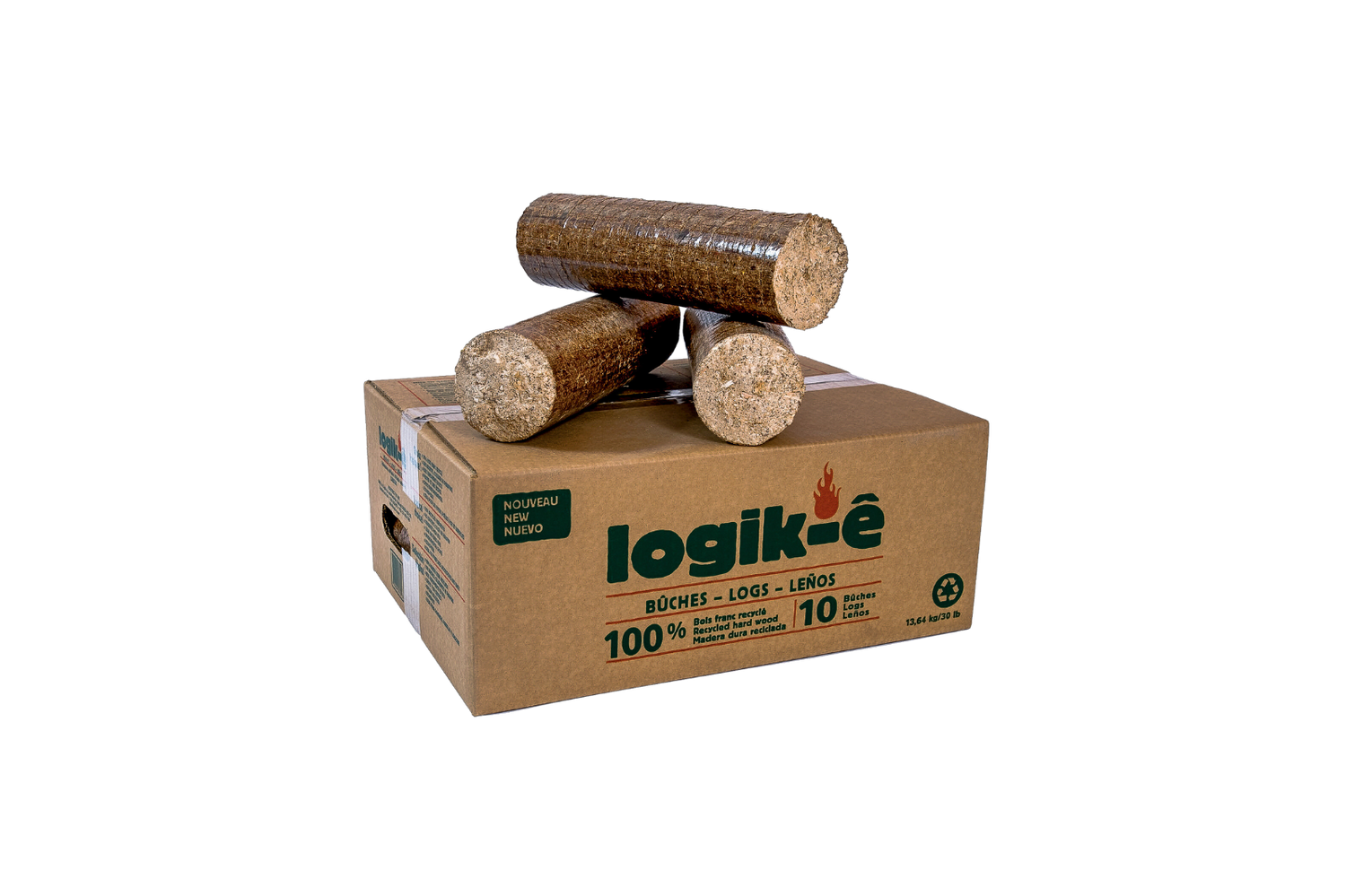 Logik-e
Regular price
Sale price
From $5.99
Quick view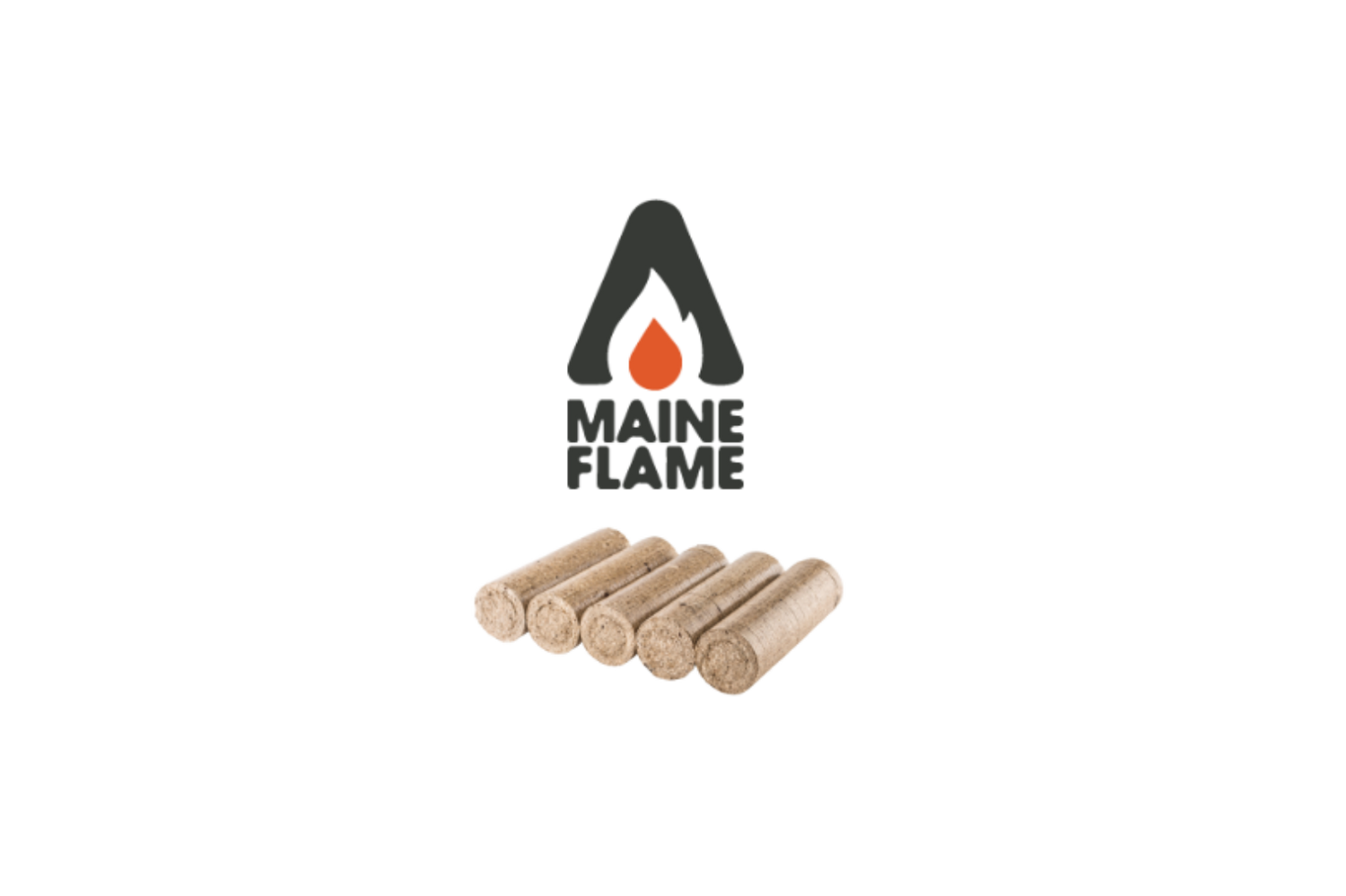 MaineFlame
Regular price
Sale price
From $4.99
Quick view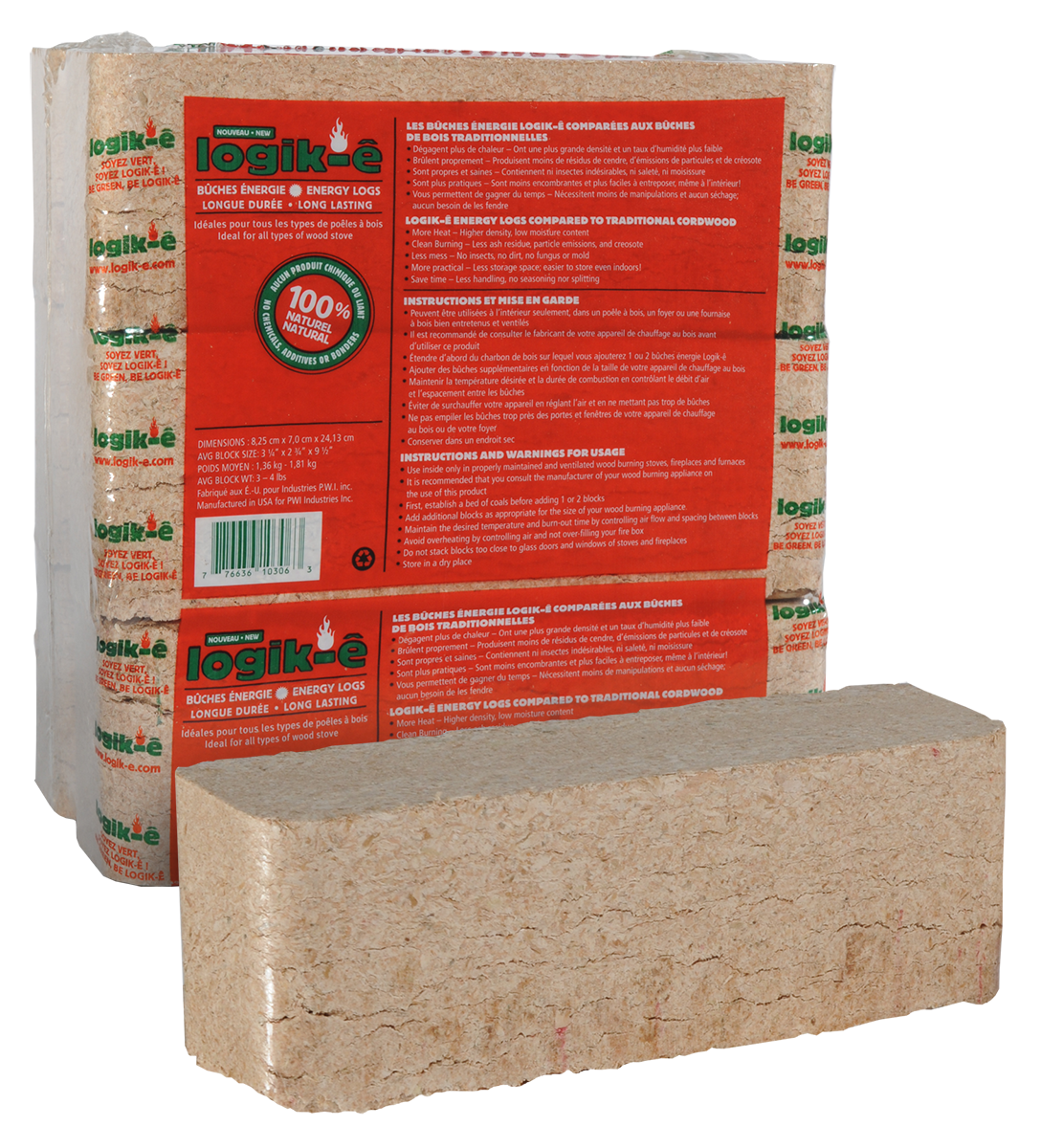 Logik-e
Regular price
Sale price
From $4.99
Quick view
Every $1 Plants a Promise for the Future
Join Us in Cultivating a Greener Tomorrow
Your small contribution today has the power to reshape our planet's tomorrow. Together with Dean's Stove & Spa and One Tree Planted, make a direct impact and breathe life back into Earth.
See what others say
Customer Testimonials
Google

Just had pellets delivered. Dean's called us and told us the best dates/prices for when to buy. Professional quick delivery. Devon was the person who delivered. Super nice man who fit our pellets into the garage perfectly!

— Jessica Grzegorek
Google

Made it easy to pick up 15 bags of pellets. Great service

— Jason Thurston
Google

The service is outstanding. The care they have for there customers is above and beyond. Would highly recommend this company.

— Mary Kasulaitis
Google

Very knowledgeable and took the time to give multiple recommendations!

— Jonathan Barlow